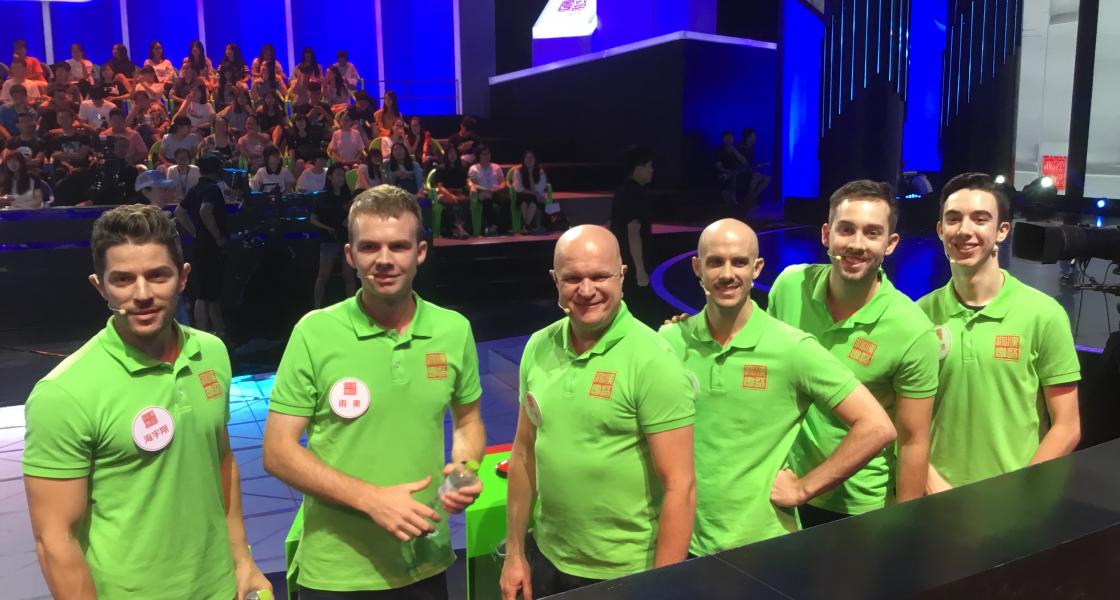 Competition for Foreigners Across the Globe 2016
汉语桥全球外国人汉语大会2016
Competition for Foreigners Across the Globe 2016
The Sydney HSK Centre was proud to lead Oceania's best non-native Mandarin speakers from here in Sydney on their journey to Beijing to partake in the Competition for Foreigners Across the Globe 2016.
Held in Beijing and hosted by China's CCTV, the annual Chinese language proficiency competition hosted Chinese speaking foreigners from every corner around the world. Representative teams from Africa, Europe, Northern America, Asia and Oceania competed alongside representative teams from Beijing, Shanghai, Guangzhou, Xian, Hangzhou, Chengdu and Dalian. The team sent from right here in Sydney was the Oceania team, aptly named 大洋洲袋鼠队 (The Oceania Kangaroo Team).
Teams of 6 gave it their all over several rounds competing in a variety of areas to examine Chinese fluency and knowledge. There was a Knowledge Test where contestants met with cryptic and curious questions to challenge the depths of each teams' knowledge of Chinese history and the nuances of the language. Contestants then had a subsequent knowledge round testing understanding through Chinese riddles and plays on words. This round was particularly obscure and many teams lost points at this stage.
There were more jovial and light-hearted aspects to the competition. Teams were required to prepare and perform a classical-style Chinese performance based on a Chinese idiom (成语chéngyǔ). Other interesting rounds involved the dubbing of Chinese cartoons and television series' by contestants to evaluate contestants' ability to identify and produce specific accents, particularly regional dialects such as 东北话 (the north-eastern dialect), 北京话 (the Beijing dialect), 四川话 (the Sichuan dialect).
The Competition for Foreigners Across the Globe is held annually and all non-native Chinese speakers are encouraged to join. Keep your eye on our website in future for notices about 2017 competition and for details on how to participate.
You can check out the 2016 competition here at the link below:
http://tv.cntv.cn/videoset/VSET100274954095